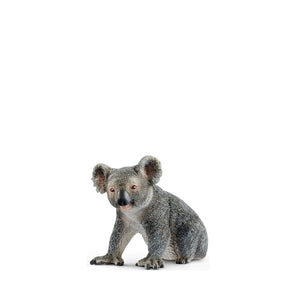 Schleich Koala
Normale prijs €7,00 Sale
3 op voorraad
Koala toy figurine from Schleich.
Koalas are quite the sleepy heads. They spend about 14 hours each day taking extensive naps. The rest of the time, they are busy eating eucalyptus leaves. They consume about a kilogram of them every day. They are very picky and will only go for 12 of the about 300 eucalyptus species.
Fun fact:
Under their fur, polar bears have black skin. It stores the heat from the sun.
Product details:
Ages: 3 years+.
Size: 5 x 3,5 x 4,2cm ( w x d x h ).
Material: Plastic, hand painted.
These include the European Toy Safety Directive 2009/48/EC, DIN EN 71 and the international Standard Consumer Safety Specification for Toy Safety ASTM F963-2008.