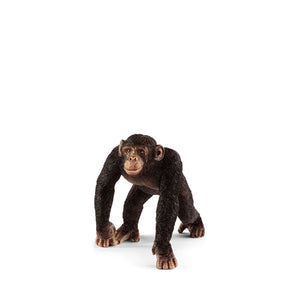 Schleich Chimpanzee – Male
Normale prijs €8,00 Sale
1 op voorraad
Chimpanzee toy figurine from Schleich.
Chimpanzees are true masters when it comes to solving puzzles and using tools. They build spoon-like rods to scoop out honey or crack open nuts using stones. To prevent hurting their fingers, they knuckle-walk. In doing so, they place only the middle phalanxes of their hands on the ground.
Fun fact:
Chimpanzees are one of the only animals to recognise themselves in a mirror.
Product details:
Age: 3 years+.
Size: 6,5 x 5,2 x 5,7cm ( w x d x h ).
Material: Plastic, hand painted.
These include the European Toy Safety Directive 2009/48/EC, DIN EN 71 and the international Standard Consumer Safety Specification for Toy Safety ASTM F963-2008.