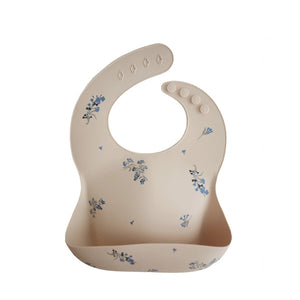 Mushie Silicone Baby Bib - Lilac Flowers
Normale prijs €13,50 €13,50 Sale
This silicone bib from Mushie is perfect for dinnertime.
Keep your little one feeling comfy and clean with Mushie's silicone bib. Designed in Sweden, Mushie bibs feature classic colors capturing a look that's both timeless and elegant.
Mushie bibs feature rounded, built-in neck fasteners for a snug and comfy fit. Deep front pocket is perfect for catching food, keeping your baby and surrounding area clean.
Product details:
Color: Lilac flowers.
Material: Made from food-grade silicone, these playful bibs are BPA and phthalate free.
Care: Easy to clean, Mushie's silicone bib resists stains and does not absorb water. Wash with soap.