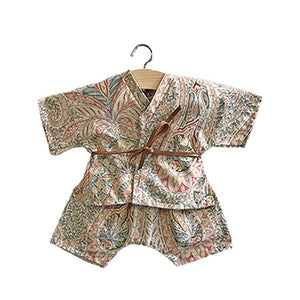 Minikane Paola Reina Baby Doll Ensemble Kimono short YOKO
Normale prijs €33,50 Sale
2 op voorraad
Budding moms and dads will love the Minikane dolls clothing collection, including this beautiful YOKO kimono with short and faux leather string.
This YOKO kimono set will keep your little one's doll warm and ready to be taken for a party or a walk outside. Children like to dress up their dolls, dolls help to inspire creative role-play sessions and a real sense of companionship.
Fits dolls with a length of 34 cm like the Paola Reina baby doll. The Paola Reina baby dolls are available separately in the shop.
Product details:
Age: 3 years+.
Material: 100% cotton satin.
CE certified.
Made in France.