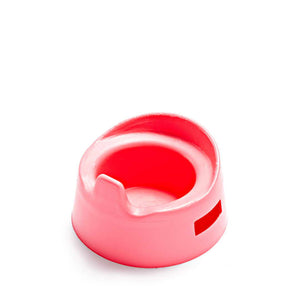 Heless Potty for Doll – Pink
Normale prijs €2,00 €1,00 Sale
1 op voorraad
A potty from Heless for your baby doll.
We've all learned it once: pee on a potty. And how fun is it to repeat that with your doll. Often the most everyday things are the best toys.
When playing with dolls, the social behavior of the child is trained and by putting on and taking off the clothes the motor skills are promoted.
Available in 3 sizes:
Ø 9cm.
Ø 12,5cm.
Ø 15cm.
Product details:
Age: 3 years+.
Material: Plastic.
This product is recommended by "spiel gut" (good toy guide).
The company Heless, located in Schwetzingen, Germany, has been producing toys for over 60 years.