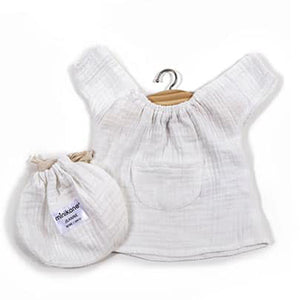 Minikane Paola Reina Baby Doll Dress JEANNE – White
Normale prijs €22,50 Sale
Would it not be great if your doll looked different every day…
The cutest White doll dress in nice soft cotton fabric from the French company Minikane. Fits dolls with a length of 34 cm like the Paola Reina baby doll. The Paola Reina baby dolls are available separately in the shop.
The dress comes in a sweet little matching fabric bag.
Product details:
Age: 3 years+.
Material: 100% cotton muslin.
CE certified.