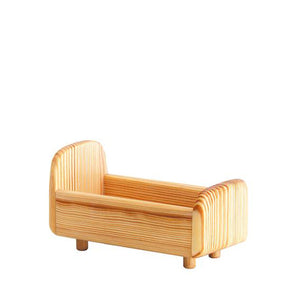 Debresk Doll House Bed
This gorgeous wooden doll-house sized bed from Debresk is simple and natural, allowing imaginations to flourish.

Hand crafted in Sweden, it is oiled with linseed, highlighting the beauty of the organic wood grain.
Pair with some dolls, doll's house or other furniture to create a stunning imaginative play space.
Product details:
Age: 3 years +.
Size: L 14cm.
Material: Pinewood and birch, oiled with linseed.
Handmade in Sweden.