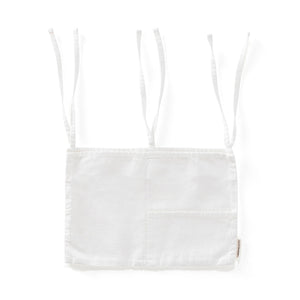 Kid's Concept Hang Storage - Linen
Normale prijs €25,00 €15,00 Sale
Practical storage from Kid's Concept.
Attach Kid's Concept's storage unit where you can easily reach it for all the practical things you need for your baby - comforters, diapers, or favourite blanket. Comes in a soft linen and cotton blend.
Product details:
Size: L35 x W24cm (cord 20cm).
Material: 57% linen and 43% cotton.
Kid's Concept is an established luxury children's brand with all of their unique products designed in-house. This Swedish born company designs playful and imaginative interior products and gifts for babies and children. Each concept is designed so that in a simple and creative way, a child's bedroom or playroom will be a stimulating place to play and grow and to explore the vastness of their imagination. From a rocking ride on a mammoth till playing with the wooden petit fours, each product has been carefully designed and produced by Kid's Concept.